Individually Pressure Tested to 130ft / 40m
Comes with Removable Dive Housing (130ft / 40M)
30% Improvement In-Camera Field of View When Underwater
Optically Correct Dome
Full Access To All Housing Buttons

GOPRO DOME PORT FOR HERO 9 | 10 | 11 BLACK
An absolute "no brainer" for content creators
Key GDome SuperDive Product Features
Individually Pressure Tested to 130ft / 40m
Comes with Removable Dive Housing (130ft / 40M)
Split Shots Unbelievably Easy To Get
30% Improvement In-Camera Field of View When Underwater
Drastic Focal Length Improvement For Underwater Shots
Optically Correct Dome
Full Access To All Housing Buttons
Split Line Indicator Engraved On BackPlate
O-Ring Compression Seals System - No Silicone Or Glue Is Used To Create A Seal
Full View Of Back LCD Screen
Modular GDome System
The entire GDome can be disassembled using the Alan Key provided
As new cameras become available, you can upgrade the BackPlate only - no need to buy a completely new dome!
The GDome is super easy to disassemble and reassemble, no vice required!
This is our new GDome SuperDive Dome Housing for the GoPro Hero 11 | 10 | 9 Black.
It comes ready to go with our modified removable SuperDive Housing.
Depth-rated to 130 Feet / 40m.
The PDS (Professional Dome System) has reached nearly two years in the making!
We have added all the features needed to create an unrivalled Dome System that is affordable and easy to use while offering industry-leading optics.
With this Dome Housing, getting the elusive under-over shot, also known as 50/50 or split shot, has never been easier.
Using your GoPro's near-infinite depth of field and wide-angle lens allows you to easily create high-quality videos and stills, rather than spending $2000 on DSLR setups that face the complexity of accounting for depth of field, focus, and exposure.
This spacing also improves water shots above the water: water spray or droplets that would have covered most of the lens (ruining the shot or video) are now just small dots in the field of view.
The gap between the lens and dome move water particles further away from the camera lens, enabling underwater images to become cleaner.
The field of view is also drastically improved.
Specs, Materials and Performance testing
• Glass-filled nylon body

• Optically correct 6.1-inch dome lens (excluding flange)

• Marine-grade stainless steel screws and bolts
Our robust glass-filled nylon housing is made structurally rigid, its torsional rigidity allows the housing to maintain its seal as one descends deeper. Our V3 Dome was developed for specifically for the GoPro, with better optics and more scratch resistance, it is a major step up for us.
$45 worth of gifts with every SuperDive GoPro Dome Port
As a little thank you from us, we send each Superdive out with some add ons that allow you to be safe, get the best images and protect your waterproof cases dome.
We know how much it sucks to have a scratched dome.
WATER DROPLET PREVENTOR ($9.99)

SURVIVAL CAMERA WRIST SAFETY STRAP ($14.99)

SNAP ON SUCTION LENS COVER ($19.99)
What is included in the box?
SUPERDIVE GOPRO DOME PORT FOR HERO 9, 10 & 11 BLACK

•

Complete Hero 9, 10 & 11 PDS SuperDive Dome
• SuperDive Housing Waterproof Housing (40m)
• Various Stainless Steel Screws
• Allen Key (1)
• Camera Lens Seal (2)
• Dome to Backplate O-Ring Seal (1)
Delivery Info
All orders for GDOME customers are manufactured and shipped from South Africa.
You'll get an automated tracking number when your order has been dispatched.
Delivery times are faster for metro areas than regional. The shipping times above are estimates and some orders can take longer due to factors outside of our control.
Duties
Please note some international orders will occasionally be charged customs or import charges upon arrival in the destination country.
We are not responsible and do not cover these charges. This includes Local VAT.
If you are ordering from United States of America, import duties will not be charged for orders under $800.
If you are ordering from Australia, import duties will not be charged for orders under A$1000.
Can you ship to me?
We ship awesome water housings to most countries...
We do not currently ship to Russia, Ukraine or Belarus.

Express COURIER:
We deliver directly to your home or office, anywhere in the world with DHL.
We are currently averaging 3-9 working days for express international deliveries.
ABOUT OUR SHIPPING
We offer a 100% reliable delivery services via trusted DHL Express courier services around the world.
Shipping is calculated automatically by DHL on checkout.
DHL will also give you a live view of the estimated delivery time.
We also offer FREE shipping options to select countries, these do take longer than or express options.
We'll need your daytime address and cellphone number for door-to-door delivery and, once sent, provide you with the tracking number for the parcel.
All Prices exclude your local taxes and duties, please check your local taxes and duties before placing your order.
We cover all shipping costs but do not cover local taxes (such as VAT, customs duties ect).
For absolute peace of mind
We guarantee all of our products and our reviews stand testament to this. All units are hand-assembled, pressure tested and have to pass our quality control measures.
We manufacture all of our products in house to ensure the best care is taken right from raw material inspection to final product testing.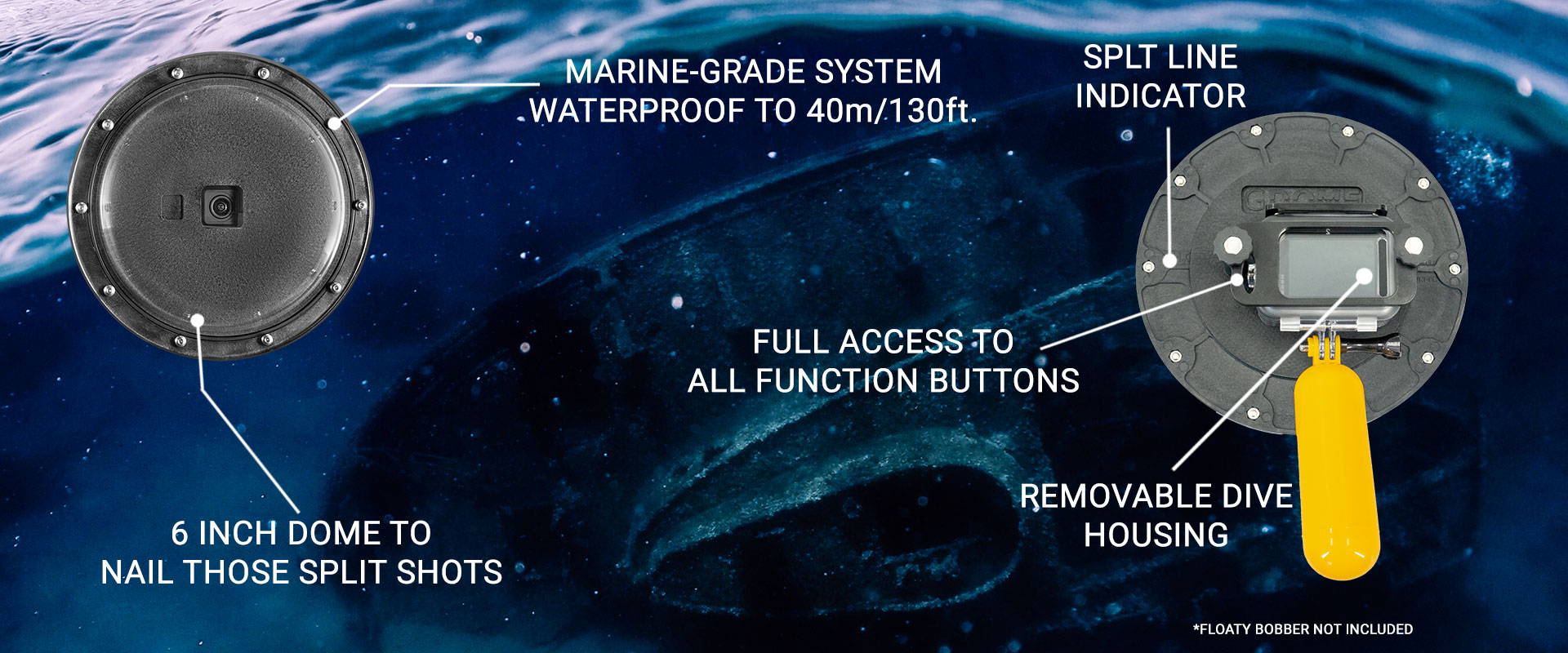 FROM OUR INSTAGRAM FAMILY #GDOMEGLOBAL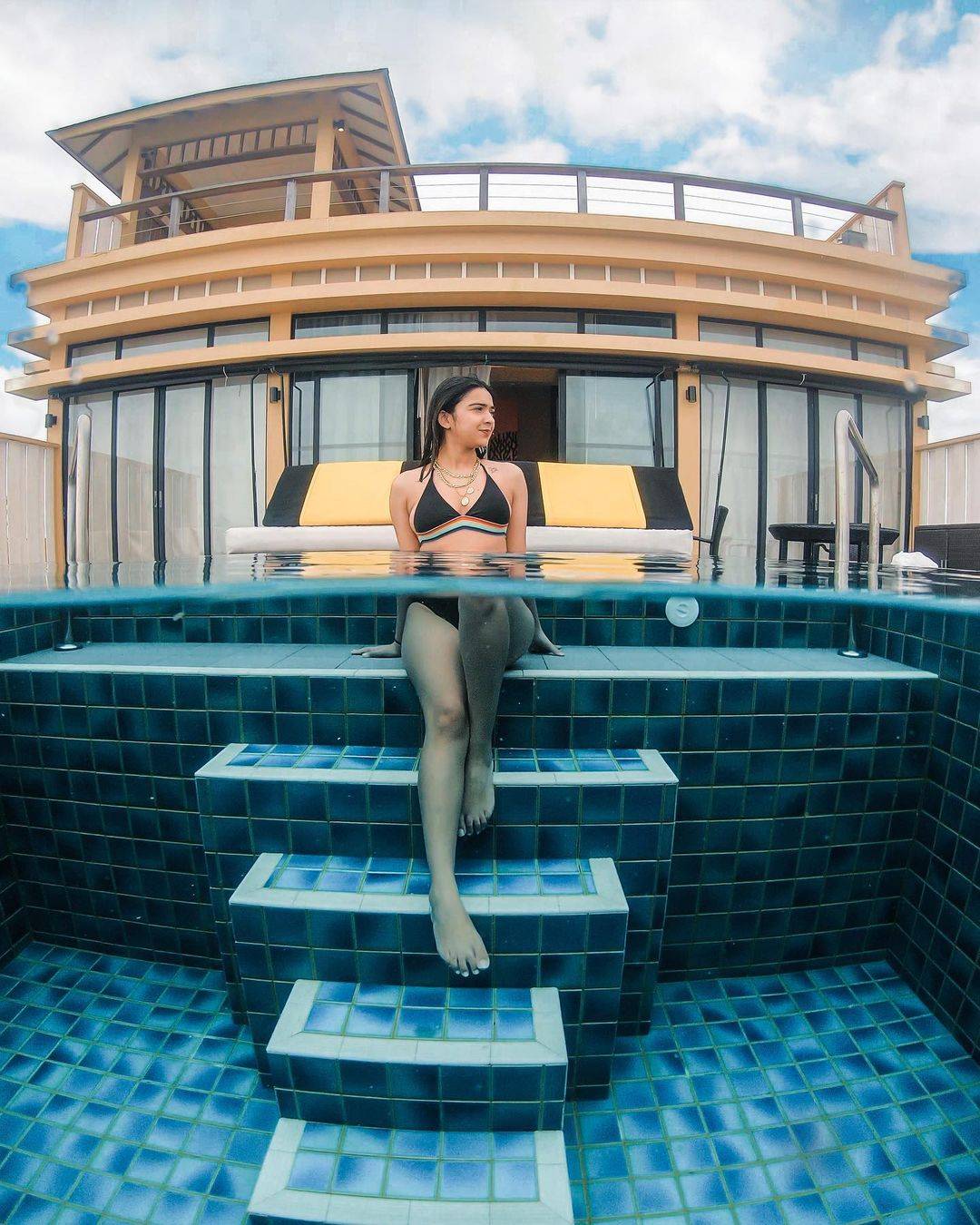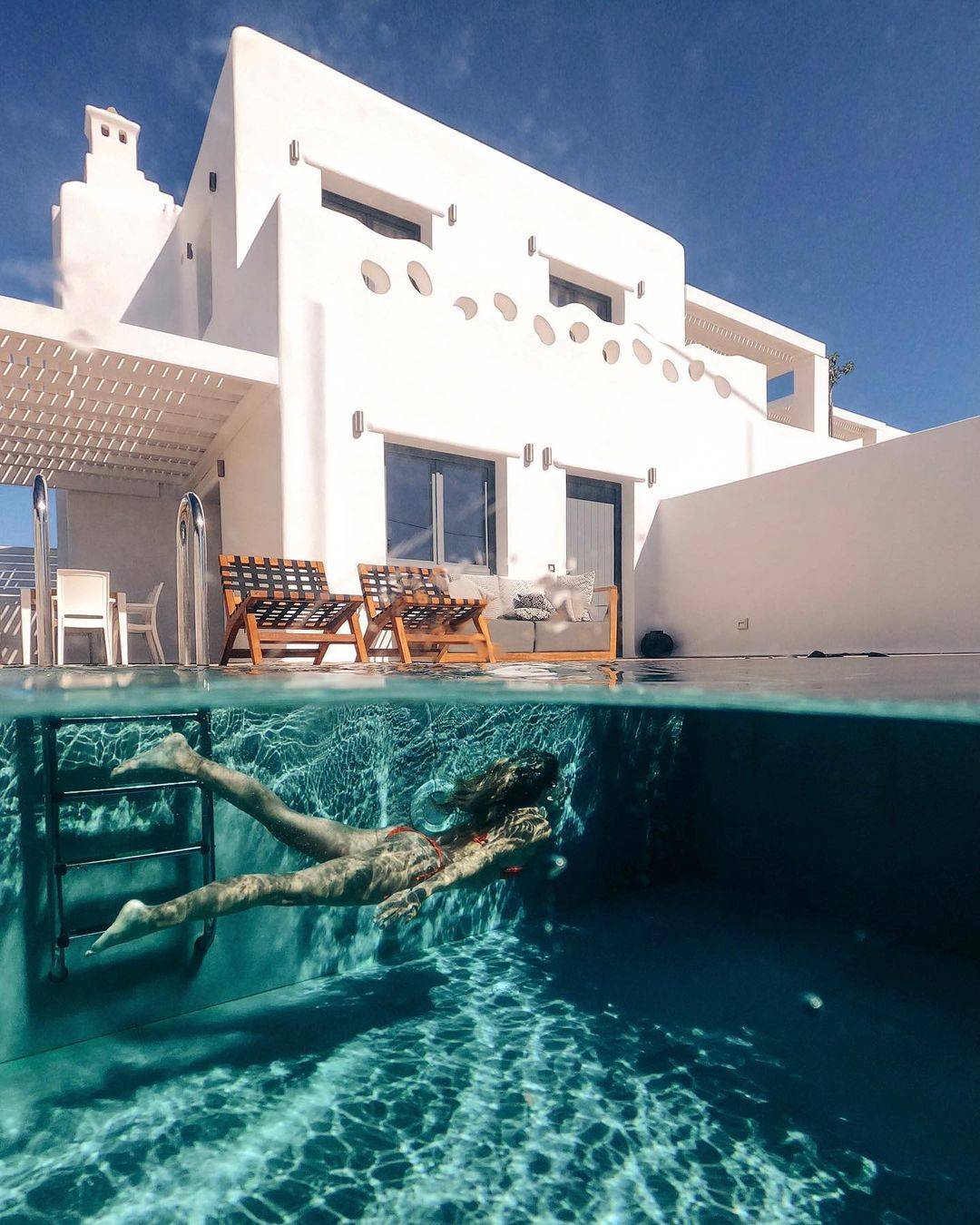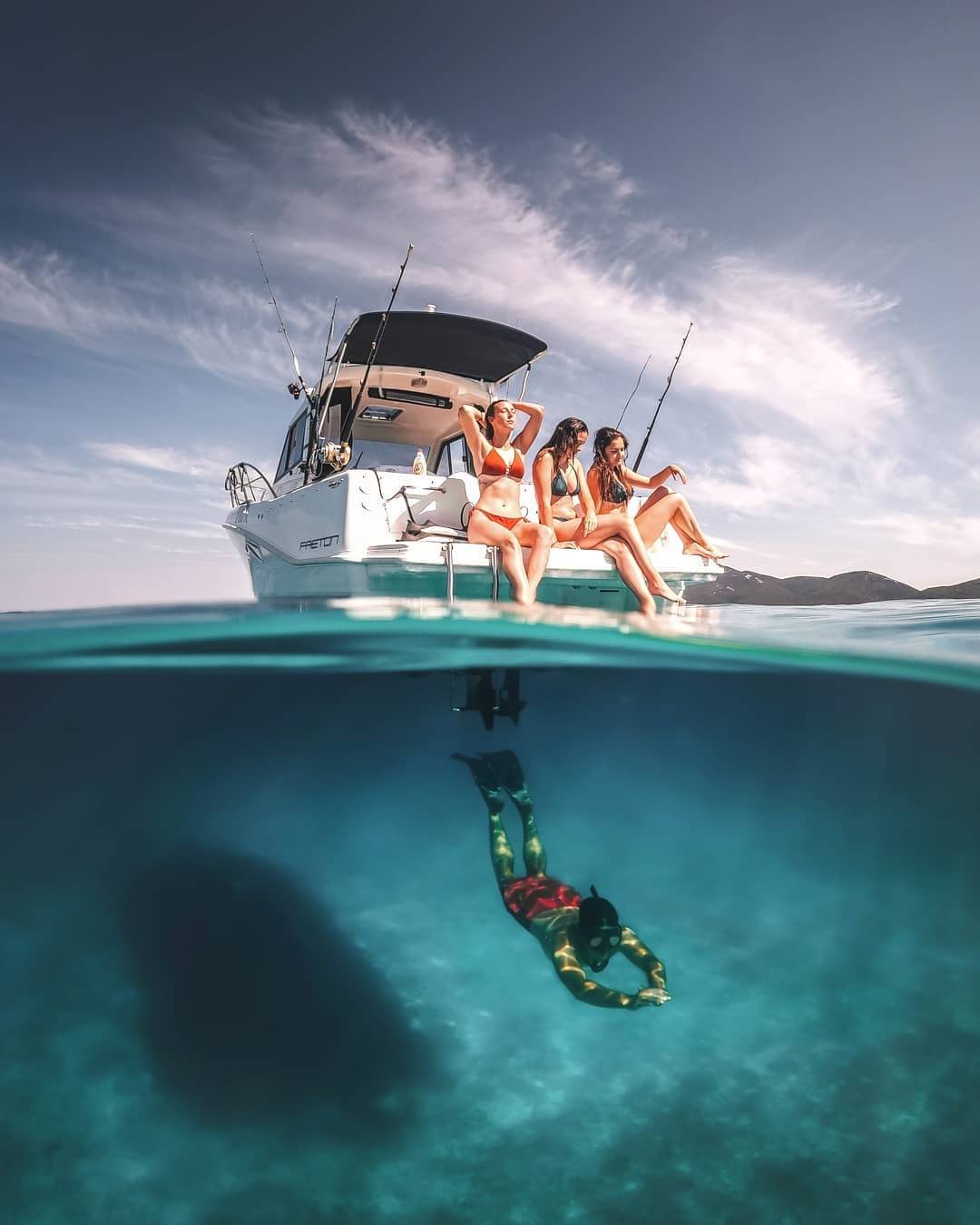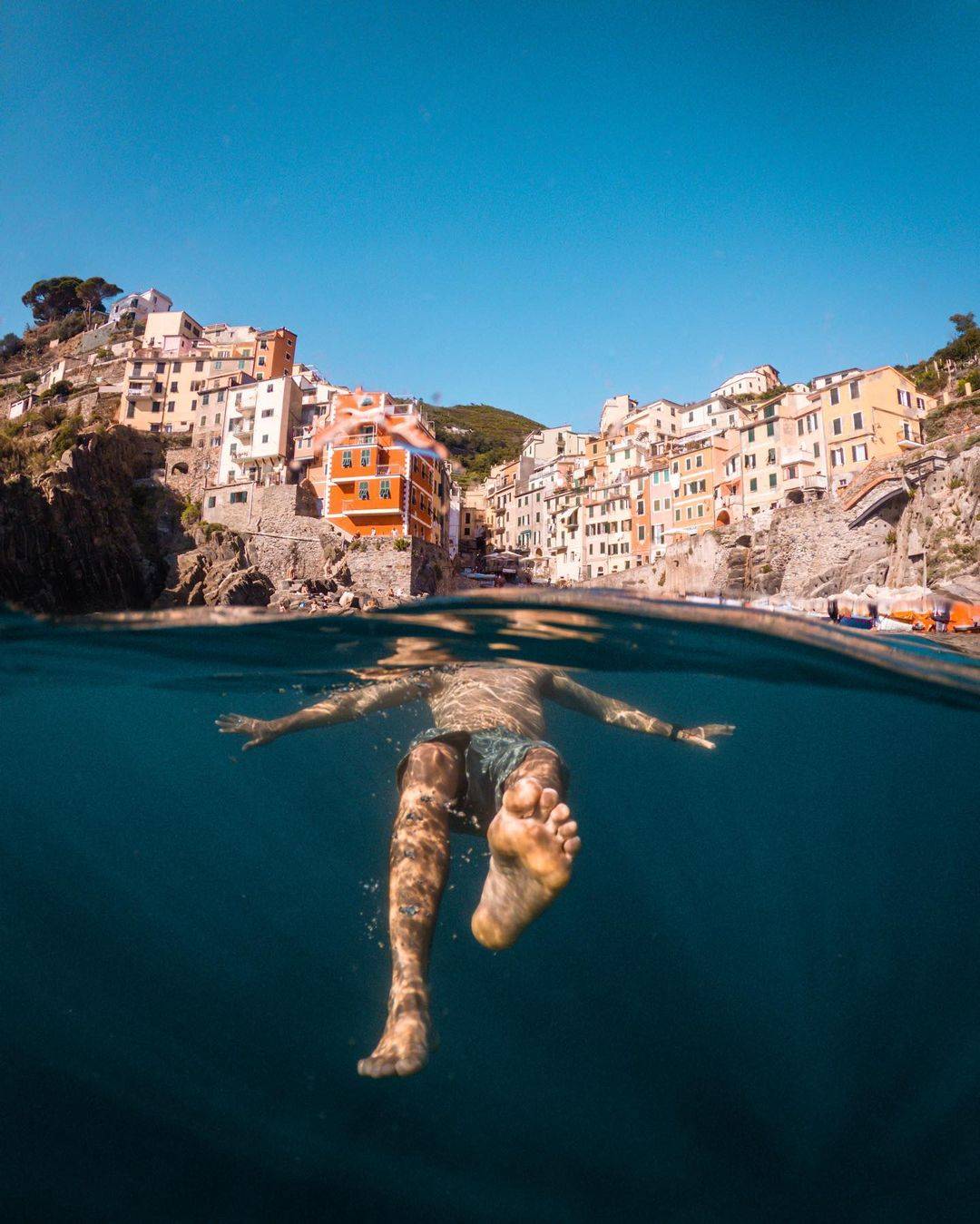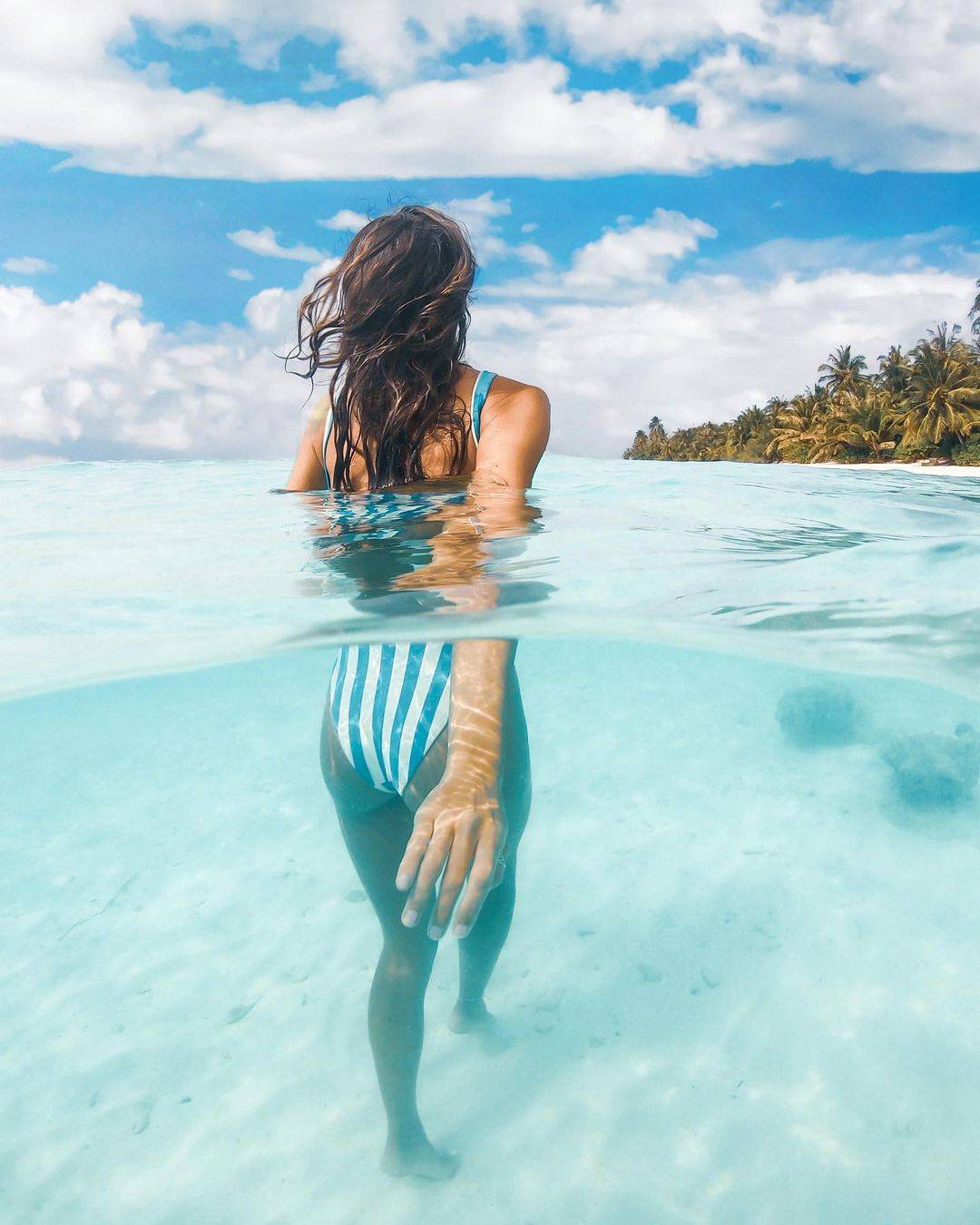 FREQUENTLY ASKED QUESTIONS
This is completely dependant on your needs.
The main question you need to answer is how deep do you intend on going with your GoPro.

The Advanced GoPro dome port allows you to go to a depth of 10m/33ft

The SuperDive GoPro dome port in an add on housing that allows you to go to depths of 40m/131ft
What's better than waterproof protection up to 40 meters or 133 feet?
How about a structural design that allows you to remove the dive housing from the actual dome housing, allowing you to use the included dive housing independently from the dome case.
As the SuperDive allows you to use all of the buttons on the the Hero 9,10 or 11 Black while in use, you can change modes, turn the camera on and off and fire the shutter button while below the surface of the water.
The SuperDive dome case has your device covered across the board.
HOW TO PREVENT REFLECTION
There are several shooting tips you should keep in mind to help you get that perfect eye-catching split shot! A dome port is a highly reflective surface and you need to keep a few things in mind in order to capture the perfect content without any reflection.

The biggest tip that any professional will tell you, is to avoid shooting directly into the sun. We love capturing light rays, but any dome housing is prone to reflections, if you have a reflective lens or surface (such as the back of your phone - especially if it is white.. you will need to make a simple matte tape mod to help you get the shot).

The GDome has a matte finish on the front face to prevent reflections, but occasionally I'll see the reflection of the camera lens(s) in the centre of your shots with certain angles and light conditions. Always try to shoot with the sun directly behind or above.

You can also make a custom matt sticker or use a water based matte paint that will prevent reflection from your cameras reflective surfaces (see below video).
With the GDome Mobile, some clients have drastically offset their camera lens away from the centre point of the dome, this can actually reduce reflection when shooting in non ideal light conditions.
HOW DO I PREVENT WATERDROPS ON MY DOME
Using the Anti Water Droplet Gel that you recieved with your GoPro Dome Port
Add a few drops onto your GDome lens and spread it with a clean hand.
Dunk the GDome into water, washing off the gel.
Repeat two or three times as desired.
Add one more coat and let it dry for at least two hours.
With this method, you won't have any water droplets on your GDome or GoPro when shooting your favourite shots!
HOW LONG DOES SHIPPING TAKE?
We use DHL and FEDEX for all of our EXPRESS shipping, which averages 3 - 9 working days.
Free shipping is available to most countries, we cover up to the first $30 of this shipping*
Free shipping average 10-20 working days for delivery.
Please note during busy periods it can take us 24-72 hours to prepare your order.
---