SDG Award Winner 2023!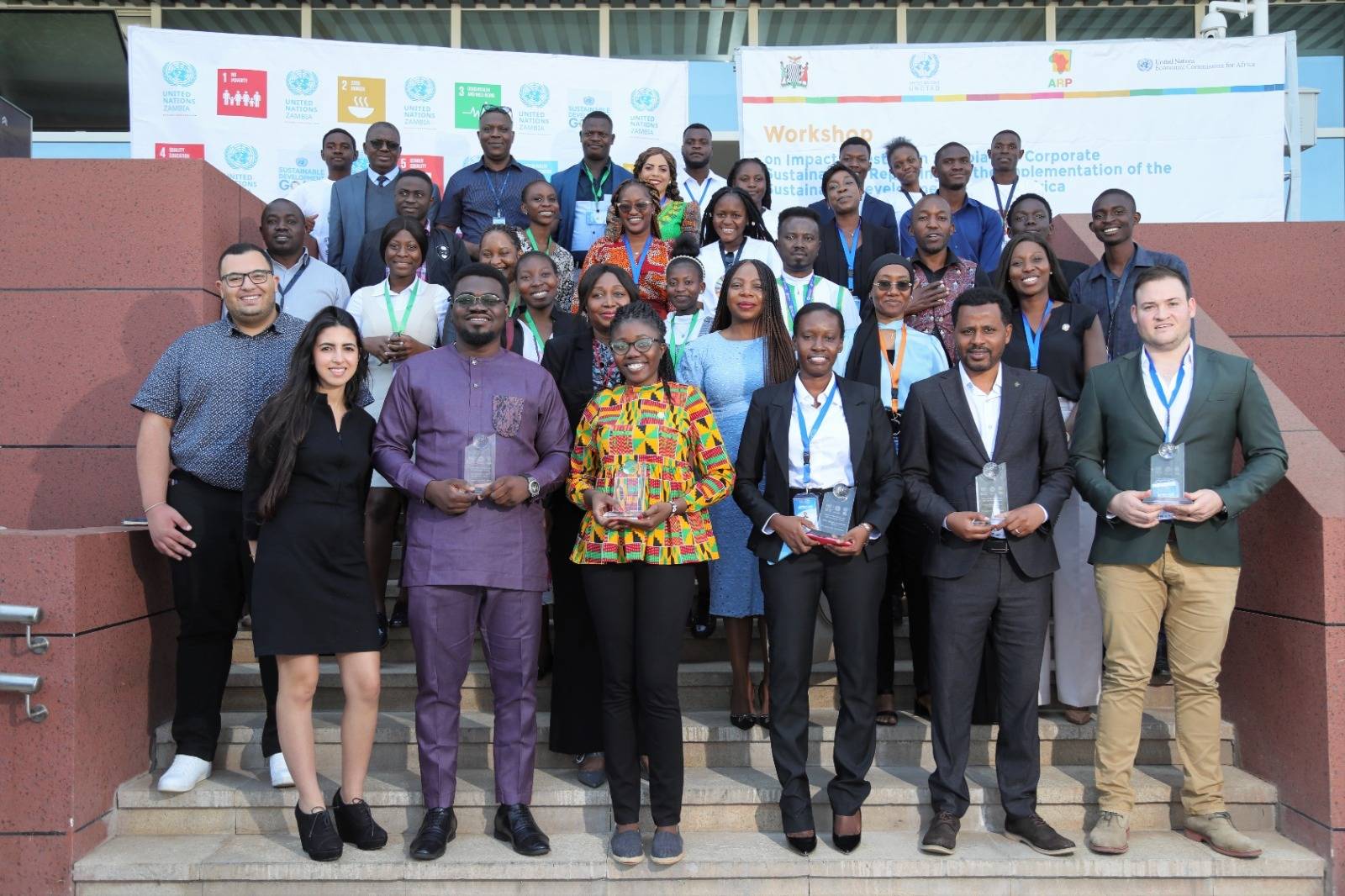 GDome, 2023 Afican Youth Innovation Award Winner
Author Cameron Clarke / Category Awards / Published: August 28, 2023
🏆 We are beyond exited to announce that GDome was a winner at the African Youth SDG's Innovation awards!! 🏆🇿🇦


"This award is both an honour and a privilege for my team, family, and country.

GDome will continue to dream big and deliver bigger from the Western Cape across the globe."
Brett Eagle - GDome CEO
"Winning an SDG Innovation Award not only highlights our accomplishments but also empowers our brand to continue driving positive change and inspiring others to join the global movement towards a more sustainable and inclusive world"
Cameron Clarke - GDome CFO
It is clear that GDome is making a positive impact on society and the planet.
The African Youth SDGs Achievers Awards is an initiative of African Youth SDGs Summit. The idea for the awards was one of the recommendations from the maiden summit held in Accra in 2017 where participants recommended to award exceptional youth leaders and institutions contributing to the implementation and achievements of the Sustainable Development Goals.

Even though majority of African youth continue to face a myriad of challenges, It is however worth mentioning that regardless of these difficulties, some youth and institutions have pushed through the glass ceiling and are working hard in defying the odds and challenging the status quo with many of them being innovators, inventors, successful entrepreneurs and social philanthropists whose works are impacting positively on the continent.

The African Youth SDGs Achievers Awards therefore is designed to identify and honour individuals and institutions whose efforts are promoting youth inclusive governance and participation on the continent in the achievement of the Sustainable Development Goals (SDGs).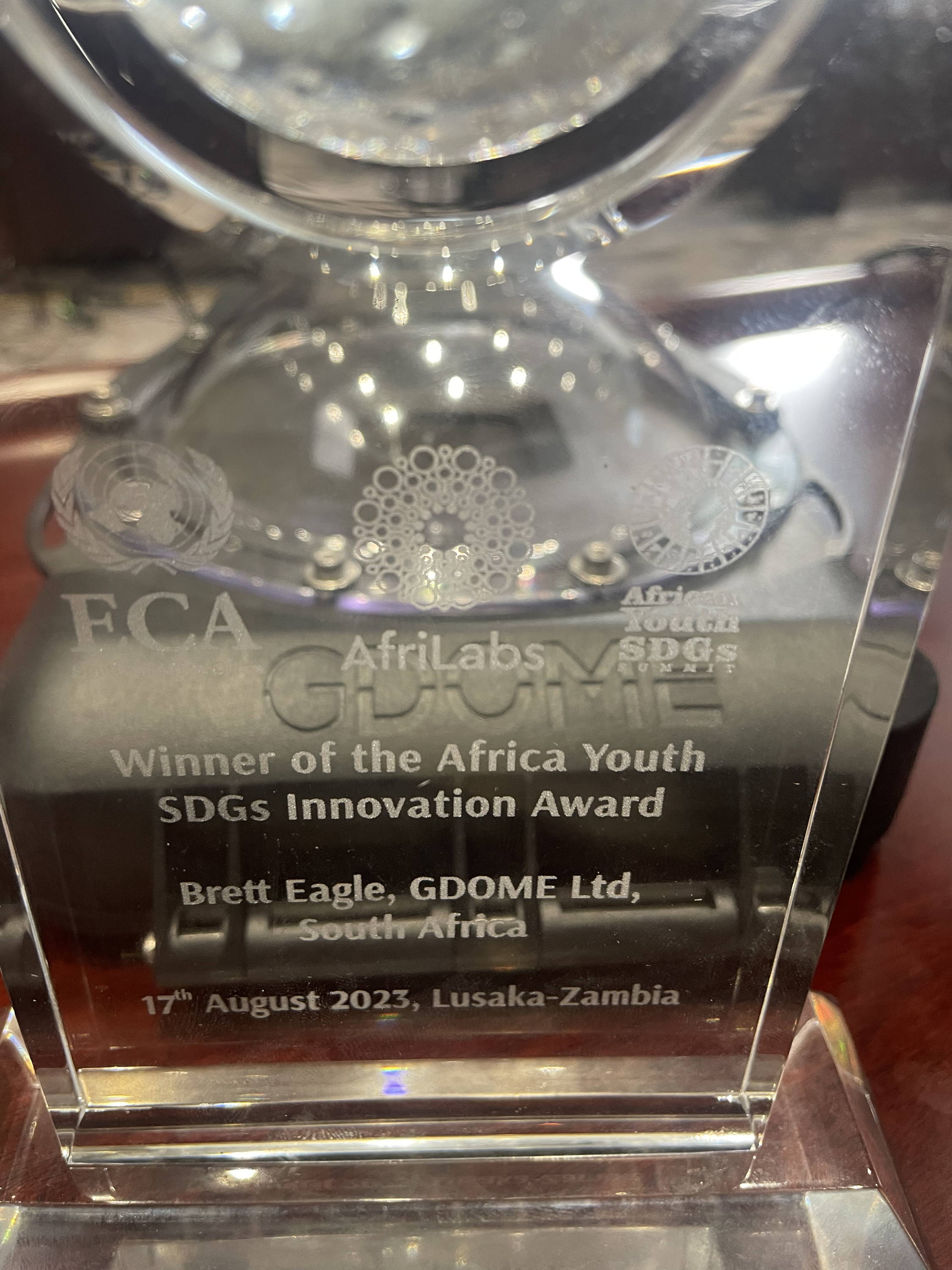 To recognize and honour young Africans who are exploring possibilities in many areas as inventors, developers, entrepreneurs, agri-business actors among other.
To accelerate and mobilize support for young African innovators, inventors and entrepreneurs need for capital and capacity building support.
To showcase the work and good practices of youth engagement in Africa.
To showcase and recommend and advocate for increase investment in youth participation in development efforts in Africa.
Issued by United Nations Economic Commission for Africa · Aug 2023
The GDome is an innovative universal underwater housing designed specifically for cellphones, action cameras, and mirrorless | DSLR cameras. It addresses the issue of capturing high-quality photos and videos underwater without the need for expensive camera-specific and specialized equipment. Individuals can use GDome to take their smartphones and mirrorless cameras underwater and capture stunning aquatic images and videos.
Innovative Solution
Unlike other camera and model specific housings, the GDome housing is universal, allowing the user to use it with a variety of camera models and even brands! The GDome features a number of innovations, including a proprietary, flexible rear touch capable rear screen that allows for full rear functionality. Another innovation is the wireless trigger system, which requires no cables, electronics, or holes in the housing, eliminating any chance of corrosion or water damage to the trigger system. It is also unique in that it allows the user to set the focus and trigger positions. We are one of the only fully injection moulded housing companies, allowing us to be up to 70% less expensive than our competitors. We use 3D printing for certain parts, which allows us to keep costs low while also making innovative adaptations and changes quickly. We used fiber laser machines to reduce CNC machining setup time.  
GDome has a positive impact on society and a number of Sustainable Development Goals.
GDome promotes SDG 14, "Life Below Water," by allowing people to explore, document and post content about underwater ecosystems, we have seen a number of posts that our products have been used to capture and share content, raising the awareness about marine conservation.
Furthermore, it supports goal 9, "Industry, Innovation, and Infrastructure," by providing an innovative universal and reusable (as it is compatible with different cameras, brands, and lenses) solution that leverages existing consumer electronics and reduces the need for specialized equipment that becomes useless if you upgrade to new cameras or change lenses. Furthermore, the GDome can inspire individuals to explore their surroundings and strengthen their connection with the natural world, all of which can have a positive impact on mental well-being and personal growth.
As we currently employ full time staff and contribute to a number of local business income from the outsourced injection moulders that make our housings to the compression moulders that make our seals, as well as the companies that make our moulds dies and even packaging, we promote SDGs goal 8 - Promote sustained, inclusive, and sustainable economic growth, full and productive employment, and decent work for all.
As we have focused on the three R's of sustainability, GDome ensures sustainable consumption and production patterns, SDG goal 12. Reduce: The GDome housing already contributes to waste reduction by being universal and adaptable to various camera models and brands. This means users won't have to buy a new housing every time they upgrade their smartphone or camera, reducing waste. To further reduce waste, consider implementing eco-friendly manufacturing practices and using sustainable materials in the production of the housings. Reuse: Because the GDome housing is designed to be universal, it can be reused by different users with different camera models and brands. However, to encourage even more reuse. This keeps our housing from ending up in landfills. Recycling old underwater housings can be difficult due to their complex construction and combination of materials. To address this, we created a recycling program where customers can return their old housings. We have partnered with recycling companies that recycle old housing. This ensures that valuable resources are recovered and reused in the creation of new products.
How was the innovation conceived?
My innovation journey began when I recognized the potential of smartphones and mirrorless cameras to capture underwater imagery. I identified the need for a universal housing that did not need to be changed as technology changed and improved so quickly, forcing you to discard older housings because they were incompatible with newer devices. A local team of engineers and designers collaborated to create a prototype that met the requirements of being waterproof, user-friendly, and compatible with various devices. The innovation was then applied through manufacturing and distribution channels to make it available to the market. We were fortunate to sell thousands of units worldwide and to have been featured and used by professionals and companies such as GoPro
Challenges and Solutions:
One of the primary challenges encountered during development was ensuring a reliable and waterproof seal that could withstand the pressures of underwater environments. This required extensive testing and iterations. Another issue was money, as making injection moulds is extremely expensive. We were one of the first companies in South Africa to run a successful Indigogo crowdfunding campaign, which helped us raise significant capital to make our moulds and launch the GDome Mobile V1.
Figures and Development Stage:
The GDome has progressed beyond the idea stage and has reached the stage of an established business. Our international online store has received over 14 000 orders.
Market Evolution and Future Plans:
The market for underwater photography and videography is expected to grow further, driven by the growing popularity of adventure travel, social media content creation, and the desire to capture unique experiences. Future plans for GDome may include expanding and improving the current product line in order to reach a larger customer base. Continuous innovation and improvement assist us in maintaining a competitive edge in the market.
Patent Challenges:
We have invested hundreds of thousands of Rands in our intellectual property. We have a number of approved local and international patents, trademarks, and design patents. The most difficult challenge we face is the high cost of patenting our innovative products because international patents are prohibitively expensive. Given the high costs of international patents, we prioritize filing in key markets or strategically select regions where our inventions hold the most value. Maintenance Fees are also expensive: To keep our patents in force, periodic maintenance fees must be paid to the patent office. These fees are charged throughout the lifespan of our patents.
Conclusion
In conclusion, the GDome underwater housing presents an innovative and cost-effective solution for capturing high-quality photos and videos underwater using smartphones, action cameras, and mirrorless/DSLR cameras. The universal design, coupled with unique features such as the flexible rear touch screen and wireless magnetic trigger system, sets GDome apart from camera-specific housings. The product not only addresses the needs of underwater photography enthusiasts but also promotes sustainability by reducing waste through reuse and implementing eco-friendly manufacturing practices. GDome aligns with several Sustainable Development Goals (SDGs), including SDG 14 (Life Below Water), SDG 9 (Industry, Innovation, and Infrastructure) and SDG 8 (Promote sustained, inclusive, and sustainable economic growth) GDome has already gained traction in the market, with thousands of units sold and a growing online presence. The future plans include further product line expansion and continuous innovation to stay ahead in the evolving market for underwater photography and videography. While GDome holds a number of approved patents and trademarks, the cost of international patenting remains a significant challenge. Strategic filing in key markets and managing maintenance fees are crucial to protect the intellectual property and sustain the company's competitive advantage. Overall, GDome's innovative solution, alignment with SDGs, and potential for scalability position it as a promising player in the underwater photography market, catering to the needs of photography enthusiasts while promoting sustainability and economic growth.