Can you take pictures underwater with the iPhone 14 Pro Max in 2023?
FAST GLOBAL SHIPPING ON ALL ORDERS
Can You take Pictures Underwater with the iPhone 14 Pro Max?
Apple announced that the iPhone 14 Pro, 14 Pro Max, 14 Mini is water-resistant.
Apple revealed a lot more complex and beneficial features with new iPhones at the 14 Pro Max announcement event. Thousands of people were watching the event, some of whom were pleased with the new facilities, while others were not. However, the water-resistant feature of last year's iPhone 13 has been carried over to the iPhone 14 Pro, 14 Pro Max, and 14 Mini.
So, can I capture underwater shots with my iPhone 14 Pro Max or 14 Mini you ask?

Yes, you can snap photos underwater with the iPhone 14 but only up to a depth of 1 to 2 meters, so be careful. The latest iPhones have received an IP68/IP67 classification, which means they can withstand water for 30 minutes at a depth of 2 meters and 30 minutes at a depth of 1 meter. You will however face some restrictions when using your iPhone without a water housing.
Apple has announced that the new iPhone will be water resistent, however, this is not waterproof and they will not honour any claims where the device has water damage "Liquid damage is not covered under warranty".
iPhone 14: Rated IP67 (maximum depth of 1 meter up to 30 minutes) under IEC standard 60529
iPhone 14 Pro, iPhone 14 Pro Max: Rated IP68 (maximum depth of 2 meters up to 30 minutes) under IEC standard 60529
Every high-end smartphone nowadays, including the iPhone, is water resistant. The IP68 water-resistant rating indicates that you can take images with some modern equipment so that your iPhone is not damaged by water, so if you're looking for the best water-resistant iPhone 14 cases, look no further.
The perfect iPhone water housing.
We took our extremely popular GDome Mobile and completely REDESIGNED it from the ground up in order to improve functionality, compatibility, ease of use and a whole load more! This is the best of the best. The GDome Mobile Pro water housing is another level of AWESOME... Our ultimate universal housing, ready to shoot out of the box.


The GDome Mobile Pro is designed to be universal, which means there is no extra bulk or complicated setup. Simply plug your phone in, close it, and leave. It's that simple!
Improved screen clarity, touch functionality and ultra sleek grip makes the Mobile Pro your number 1 choice.
To answer your question...Can You take Pictures Underwater with the iPhone 14 Pro Max?
Yes, you most definitely can. You will need to keep in mind the depth and duration as previously mentioned.
A few other things to keep in mind is that once you submerge your device. You will lose functionality of your screen as it will no longer work due to it's capacitive touch. You will need to use your volume control buttons to capture images.
If you have used your iPhone in salt water conditions, make sure to rinse it off thoroughly in fresh water. Although the charging port is water resistent, it still has electrical conductors that will errode from salt water.

Also, if your device is cracked, do not put it in water.

However, For absolute peace of mind, it would be best to get yourself a water housing like the GDome Mobile Pro that is designed with your devices safety in mind.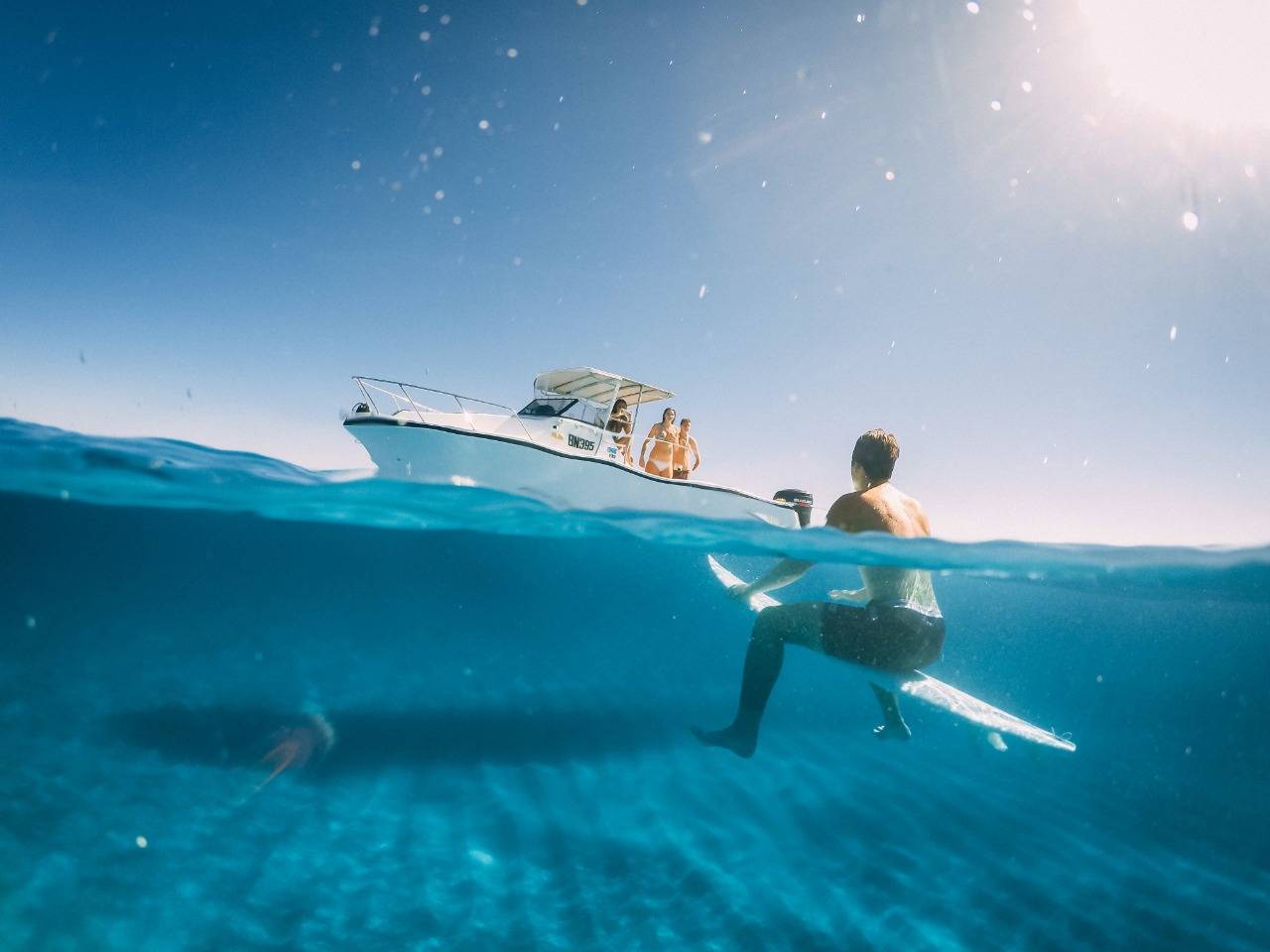 SUBSCRIBE TO OUR NEWSLETTER