Embark on a journey into the world of surf photography with Wynand Grobler, better known as @no_life_dutcho on Instagram. Wynand's passion for capturing breathtaking moments in the water began around 2019 when he started shooting pov footage with his GoPro while bodyboarding. In 2021, he took his photography to the next level, utilizing a Sony Alpha a6000 and a GoPro Hero 10 to document the exhilarating world of surfing.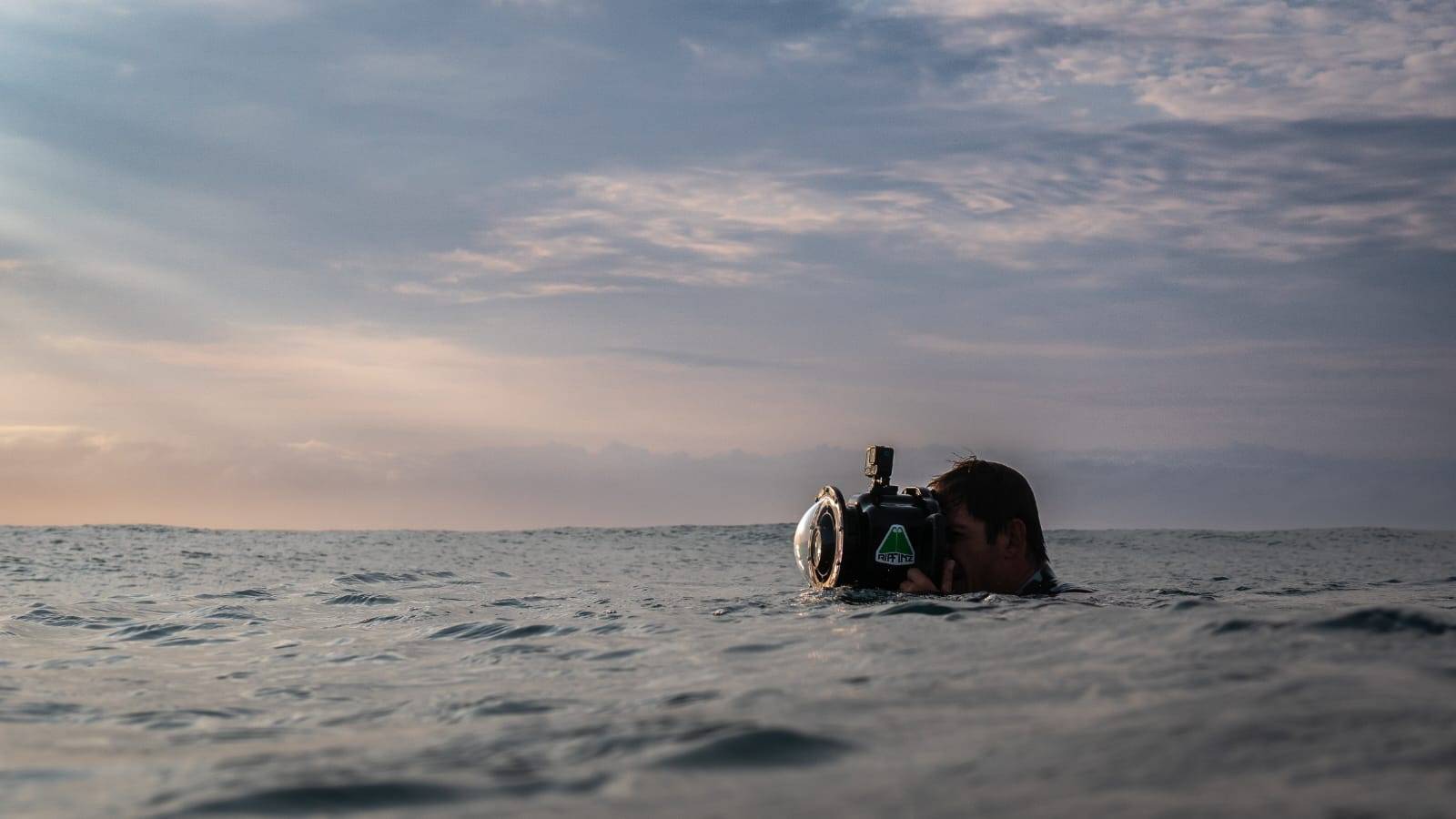 When it comes to favorite local spots, Wynand finds himself drawn to the allure of Bluff, Cave Rock, and Brighton Beach. However, he admits that anything along the South Coast is a win in his book. These stunning locations provide the perfect backdrop for his surf photography adventures.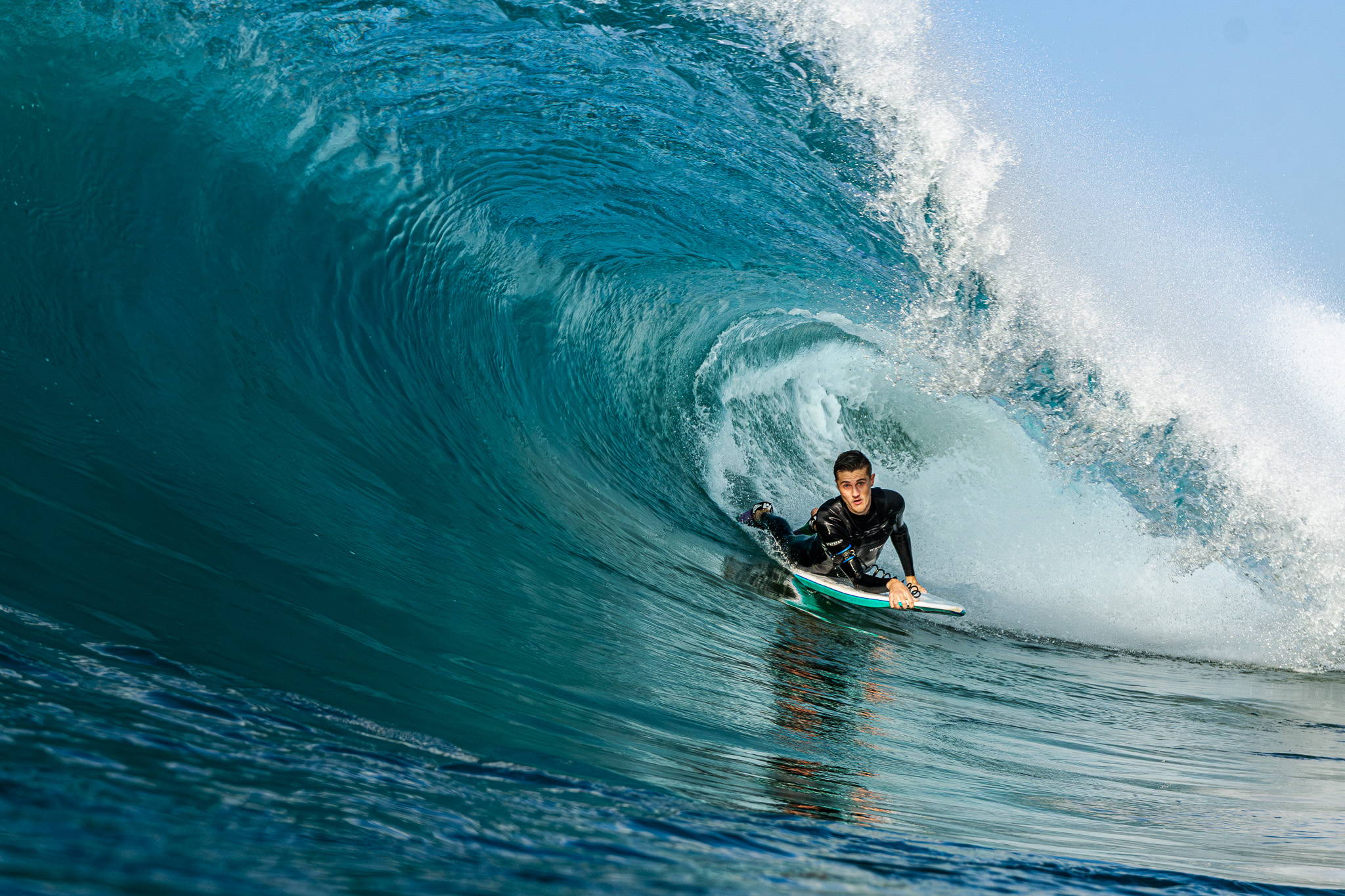 While Wynand currently shoots with the Sony Alpha a6000 and GoPro Hero 10, he has his eyes set on the Sony Alpha a7 as his future camera of choice—a real treat that would elevate his photography to new heights. To capture a wide range of perspectives, Wynand relies on a versatile 24-70mm lens, allowing him to adapt to different conditions and compositions.

When it comes to surf photography, Wynand understands the importance of the right gear. He values the flexibility of using different ports depending on the conditions. The flat port is his go-to in big waves, providing reliable protection, while the dome port is preferred for calmer days when the water is clear, offering a unique perspective beneath the surface.
Wynand uses the hard back on the big days and it has proven to withstand multiple beatings with zero leaks. Soft back for calmer days and for underwater shots.

His adjustable 2 stage trigger system is set to halfway squeeze will make his camera focus and full squeeze will make it fire.

In terms of camera settings, Wynand adjusts his shutter speed between 1/1000 to 1/1250 seconds, ensuring he freezes the action with precision. He typically sets his aperture to f/8 to f/11 for optimal depth of field. With auto ISO ranging from 100 to 800 (and occasionally 1600 in low-light situations) and white balance set to auto, Wynand has mastered the art of capturing stunning surf imagery.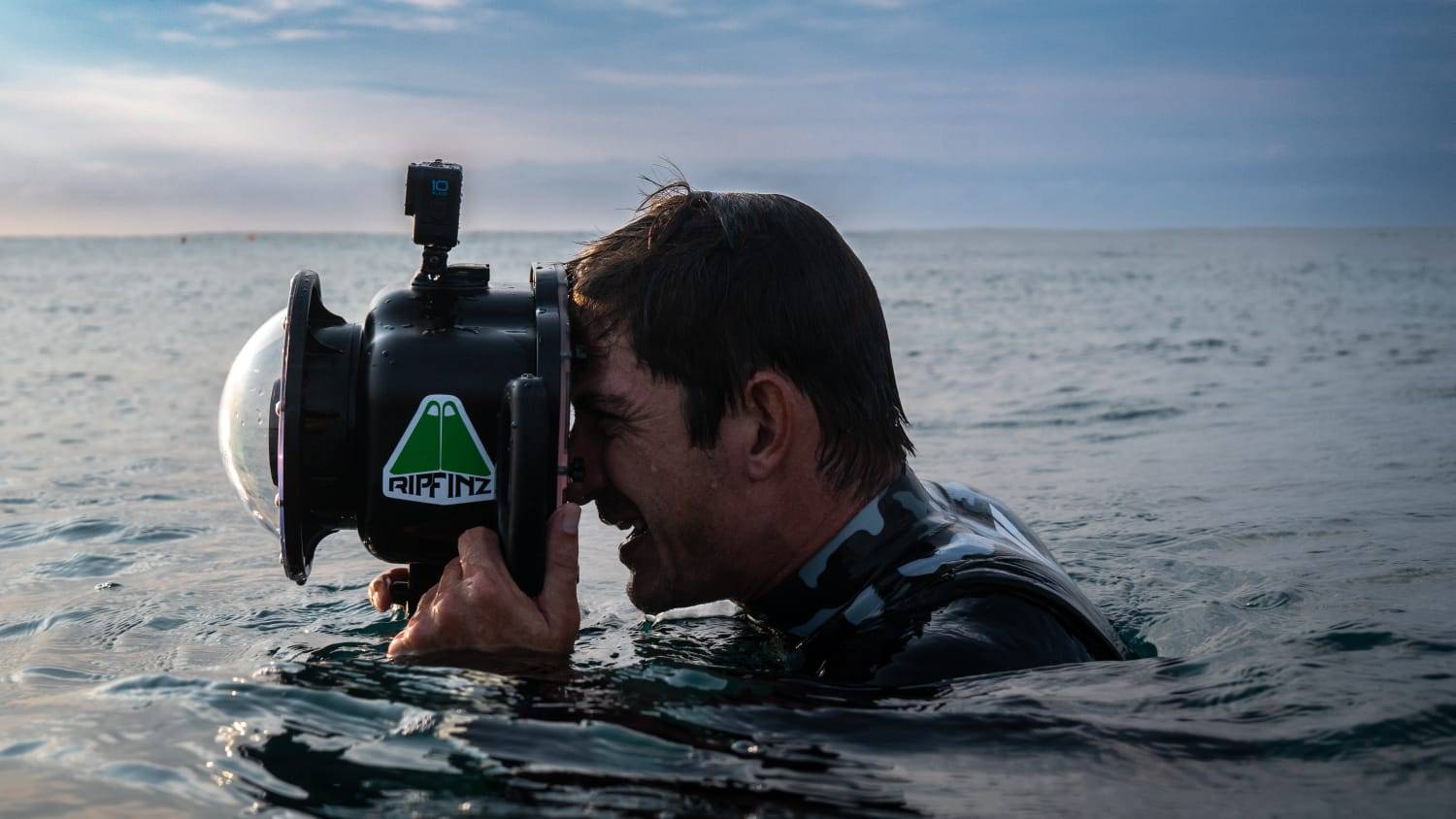 To protect his valuable equipment in the challenging surf environment, Wynand relies on the GDome XL Surf V2 waterproof camera housing. This reliable housing allows him to capture those unforgettable moments without worrying about water damage. The GDome XL Surf V2 ensures his camera remains safe and dry, even amidst heavy waves and splashing water. Its durable construction and streamlined design provide the necessary protection for his camera, allowing him to focus on capturing the beauty and power of the ocean.

Wynand shares his professional surf photography with a global audience. Through his lens, viewers can immerse themselves in the heart-pounding excitement of barrel rides, incredible aerial maneuvers, and the raw energy of the ocean. Each shot is a testament to Wynand's commitment to his craft and his ability to freeze those magical moments in time.

Follow @no_life_dutcho on Instagram to witness Wynand Grobler's extraordinary surf photography and be inspired by his dedication to capturing the beauty and thrill of the ocean.
With the support of the GDome XL Surf V2 waterproof camera housing, Wynand continues to push the boundaries of surf photography, leaving a lasting impression on all who encounter his work.