GDome SuperDive - The BEST Dome Port for the GoPro Hero 10& 9 Action Cameras
The Worlds First Dome Port For The GoPro Hero 10 & 9 Black With Removable 40m Dive Housing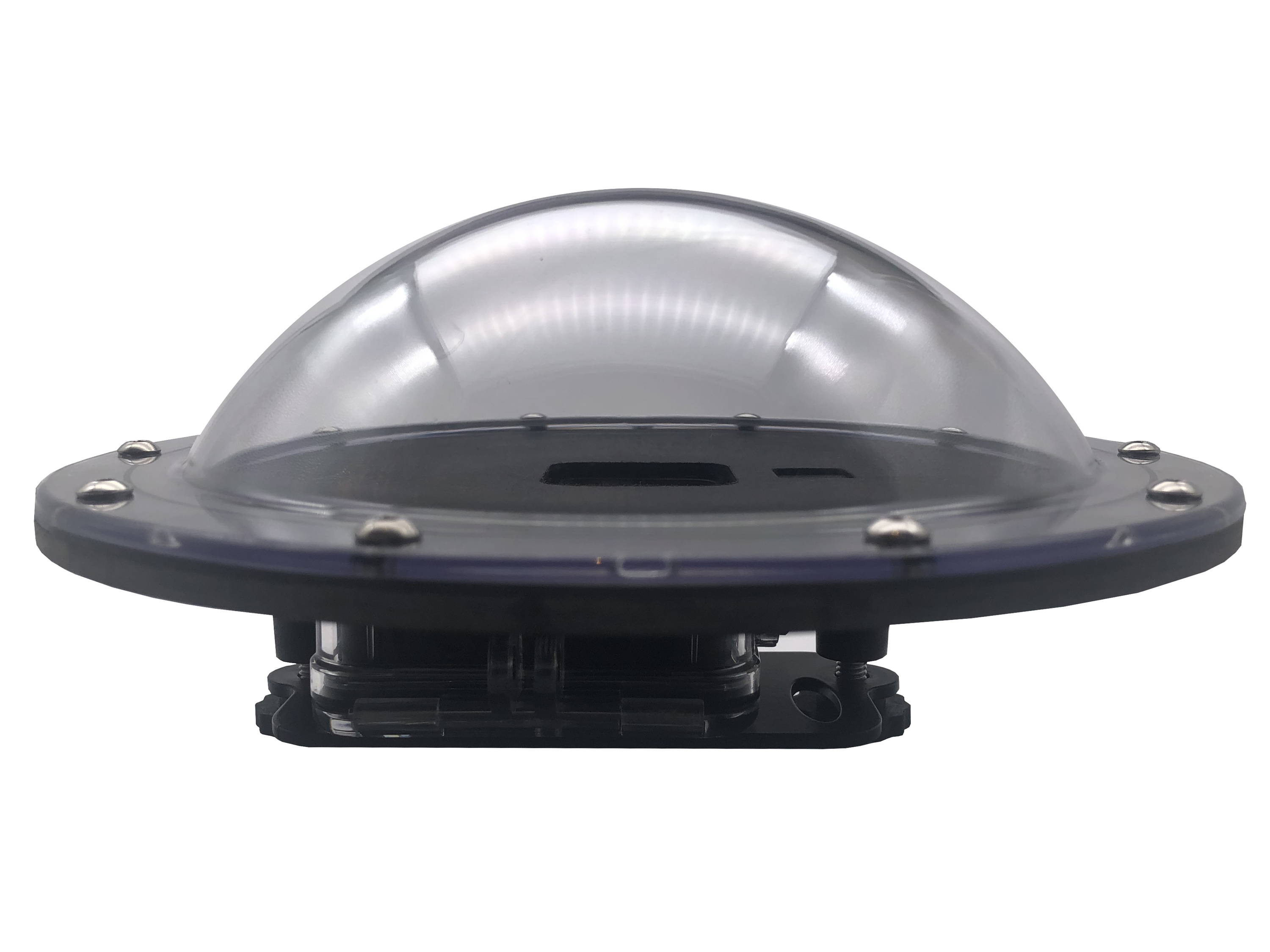 We saw the need to develop a dome housing compatible with the Gopro Hero 10 and 9 Black capable of going to depths greater than 30m with a removable housing that users can use with or without our dome port.  
✅ Individually Pressure Tested to 130ft / 40m
✅ Comes with Removable Dive Housing (130ft / 40M)
✅ Split Shots Unbelievably Easy To Get
✅ 30% Improvement In Field of View When Underwater
✅ Drastic Focal Length Improvement For Underwater Shots
✅ Optically Correct Dome
✅ Full Access To All Housing Buttons
✅ Full View Of Back LCD Screen
The SuperDive dome port makes it possible to capture incredible content (photos/video) both above and below the water at the same time. These shots are often referred to as half and half, 50/50, over under or split-level images. Underwater content is also drastically improved as water particles are pushed further away from the camera lens.
Capturing shots like this with a DSLR housing would cost you thousands of dollars in high-end camera equipment. Let alone the complexity of focus, exposure and depth of field management. The SuperDive dome port combined with the GoPro Hero 10 and 9 Black Camera allows you to capture advanced imagery due to the cameras nearly infinite depth of field, wide-angle lens and video.
As the GoPro Hero 10 and 9 Black has an incredibly shallow lens there was no way for us to develop a waterproof side seal for the camera as it is naked. Front seals are not a good solution as at depth even aluminium backplates flex under pressure, resulting in a leak.
In order to get to the magic 40m depth, we had to find a way to seal off on the side wall of the Hero10 / Hero9 like we do with all of the PDS dome ports. We developed a removable dive housing for the Hero 10 and 9 that has a side lens area, that we could seal off onto, that would allow for super fast installation, capable of going to 40m, able to handle even the meanest shore breaks when fitted in the dome.  
The GDome SuperDive works with the GoPro Hero 10 & 9 Black and does not require any special modifications or separate accessories. The GDome SuperDive can be used as a stand-alone product, no handle or triggers are required. to function.
---
Some History Behind Dome Ports
Before the 1960s, all underwater photos were taken through flat windows, the port hole in the housing (this is where the word "ports" comes from). We still use them with longer focal length macro lenses where their optical shortcomings are not a big problem. All flat ports suffer from strong refraction when light passes through the flat water/air interface at an angle. The greater this angle (i.e. the wider the lens sees) the worse the problems become. The main optical problems of a flat port in water are a FOV reduction by about 33%, pincushion distortion, blurring of detail and color fringing — all of which get worse and worse towards the corners.
---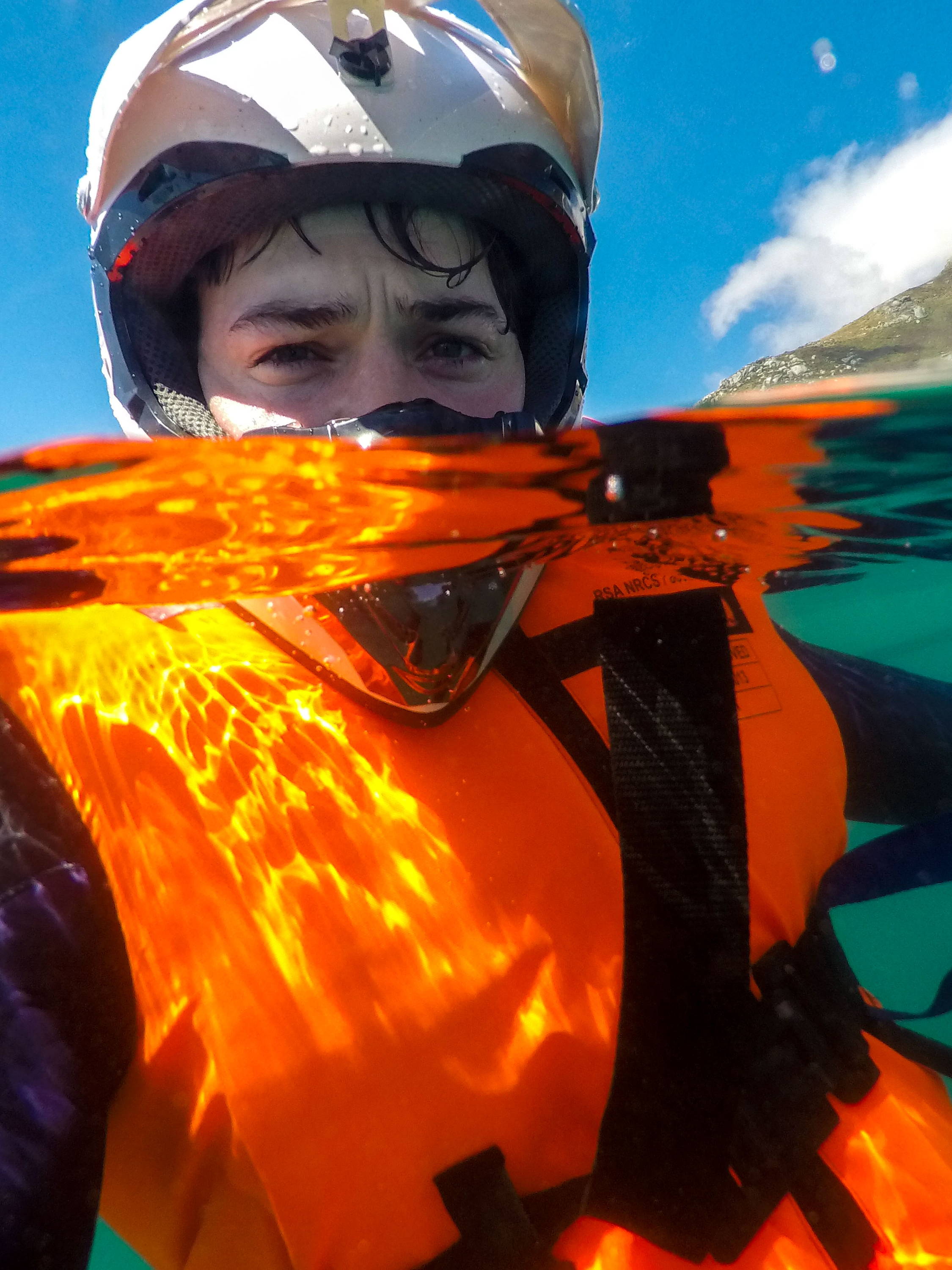 The SuperDive ticks all the boxes of a great dome housing. Industry leading optics combined with a reinforced glass nylon backplate, throw in the 40m dive housing and you have the ultimate content creating tool. The GDome SuperDive is undoubtably the best dome housing in the market for the GoPro Hero 10 & 9.  
- Brett Eagle -